Ainsley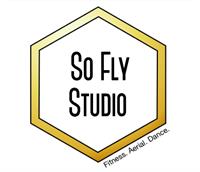 Ainsley is a Professional Performer. She attended William Bates Academy of Performing Arts in Melbourne, Australia where she achieved a high level Diploma of Performing Arts - consisting of Voice, Dance, TV/Film/Theatre Acting, Fencing & Fight Choreography.Ainsley then went further to focus on her Singing/Music career. Ainsley is an accomplished singer/songwriter and recording artist. Ainsley believes that all the arts are linked and work together to be an all-round polished performer so she entered The Satori Dance Company -Australia where she trained, performed and worked as a company dancer and teacher for four years teaching both adults and children. Always interested in Physical Fitness, Human Movement & Development, Ainsley became a qualified Fitness and Aerobics instructor as she loves keeping fit, healthy and helping others towards a healthier lifestyle.
Ainsley's experience as a Performer, Artist, Fitness Instructor and Teacher gives her the background, knowledge and creativity to display, share and teach an array of artistic and fitness disciplines.
Ainsley instructs the following:
This Barre Method combines the fitness modalities of Pilates, and Yoga, with an emphasis on Classic Barre isometric moves to create a strong, sculpted and flexible body. Contractions held and small, limited movements, challenge the body and exhaust each muscle group in a defined sequence in the course of an hour. Theraputic stretching between segments, and a focus on breathing make this a mind-body experience like no other fitness regimen. #shaketochange!




The "BLAZE" Dance Fitness class is a free-spirited movement work-out that will allow you to experience the joy of motion to music....let your inner child emerge & let yourself go! This 1 hour class incorporates a variety of dance styles, skills, isolations, strength, flexibility & balance moves that will allow you to improve your mind-body connection while having an effective, full body cardio workout. You DO NOT need to have dance experience to participate in this class. All mindful movement expands your abilities & contributes to overall health & wellness!