Stephanie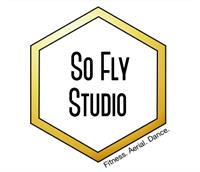 Stephanie became involved at Serenite' Fitness in 2013 as a client when someone at her office told her about The BarreAmped Method at the studio, and suggested she try it out. All it took was one class and she was hooked! She typically attends 4-5 classes per week and is the resident expert on our Perkville Client Rewards Program. With her passion for our studio and represented Methods of BarreAmped, BUTI Yoga, Core Rhythm and soon to be UGI Fitness, she finds it very easy to share and reach out to friends and strangers alike to encourage them to try a complimentary class! Be sure to say hello if you ever see her in class!
Stephanie instructs the following:
Same awesome 40 minute cardio workout, just an added class!! Come sweat as you awaken your inner "spin' doctor!!




What is UGI? UGI-U Got It. Show It Off! This Method is the ultimate 40 minute workout that combines strength, cardio, and powerful core training into the most Fun, Challenging, and Stylish way of becoming functionally fit. Progressions of 1 minute segments will change your body completely. Our UGI ball is 15 inches in diameter and weighted to meet individual fitness needs. It will be used during this Health training, to help you get more joy out of each minute! Challenging! Modifications offered for lower impact , advanced options available as you become stronger. UGI. Breathe, Sweat, Live Better!